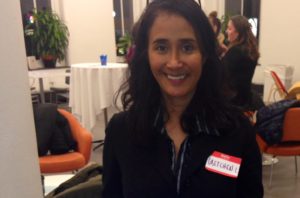 Gretchen Lopez (gelopez@syr.edu) is Director of the Intergroup Dialogue Program, a tenured faculty member in Cultural Foundations of Education and associated faculty in Women's and Gender Studies. Professor Lopez applies a multidisciplinary, multi-method approach to studying inequality and the impact of social justice education. Her main research focuses on race and critical pedagogy in higher education and she has extended this work to engage high school students and consider the significance of university-community partnership. She co-edited a special-themed issue of Equity & Excellence in Education on "Intergroup Dialogue: Engaging Difference, Social Identities, and Social Justice," subsequently published as a book by Routledge (2015). She led the university's participation in the Multi-University Intergroup Dialogue Research Project, a nine-institution study of the educational benefits of intergroup dialogue for undergraduate students. As part of this project, she initiated the development of an interdisciplinary intergroup dialogue program funded through the Chancellor's Initiative Fund in collaboration with Academic Affairs and Student Affairs. Professor Lopez received her Ph.D. (Social Psychology) from the University of Michigan-Ann Arbor (B.A., Psychology, Cornell University), and her work has been recognized through an Excellence in Graduate Education Faculty Recognition Award (Syracuse University), the Racial Justice Award from Interfaith Work's Community Wide Dialogue to End Racism, and the Syracuse NAACP Youth Council Image Award for Education. Pronouns: she/her/hers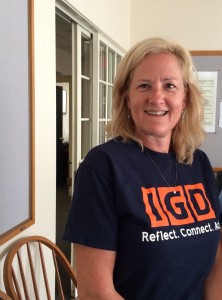 Robin Higgins (rjhiggin@syr.edu) is program coordinator for the Intergroup Dialogue Program. Previously she worked as assistant director at Imagining America (IA), administrative assistant in Sociology Department, and office coordinator in Cultural Foundations of Education at Syracuse University. She received her Master of Science in Higher Education from Syracuse University and Bachelors of Professional Studies Degree in Organizational Leadership from University College, Syracuse University. Robin worked with the IA research team on the study, Publicly Engaged Scholars: Career Aspirations and Decisions of Scholars and Artists in the Cultural Disciplines. Through this study, they illuminated the aspirations and decisions of participants in IA's PAGE (Publicly Active Graduate Education) program and publicly engaged scholars and professionals in the cultural disciplines as it relates to career pathways and career success. In her role as IGD coordinator, Robin is active across campus including as a fullCIRCLE mentor of undergraduate students and SU Wellness Champion. A committed education advocate, Robin served earlier on the Board of Education in North Syracuse School District, on the North Syracuse District Policy Committee, and Central New York School Board Association. Her interests include the transition from high school to college, student's well-being, and student retention. Pronouns: she/her/hers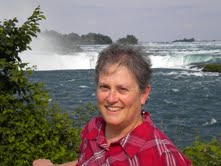 Diane R. Swords (drswords@syr.edu)has a Ph.D. in Social Science from Syracuse University's Maxwell School, with a certificate in University Teaching and Certificates of Advanced Studies in Women's and Gender Studies and in Conflict Resolution. Her research interrogates race, class, and gender in social movement strategy and democratic leadership. Her latest writing examines research and practice in how intergroup dialogue attends to differences in power. As an instructor in Intergroup Dialogue, Sociology, Women's and Gender Studies, and Cultural Foundations of Education, she has co-facilitated Intergroup Dialogue on Race and Ethnicity, Intergroup Dialogue on Gender, Women's Dialogue on Race and Gender, and Dialogue on Socioeconomic Inequality and Education across twelve years. She also developed a new course, Dialogue in Action: Faith, Conflict and Community. Diane participates in dialogue and anti-oppression efforts outside the university including workplace anti-oppression workshops and in-service training for public school teachers. She chairs the Nuclear Free World Committee of Syracuse Peace Council. Pronouns: she/her/hers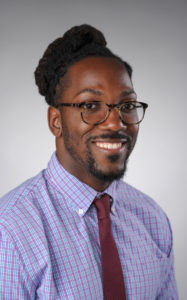 Easton Davis (edavis13@syr.edu) is in his second year of graduate study in the Cultural Foundations of Education (CFE) Master's program at Syracuse University (SU). Easton recently joined the team in 2019 and co-facilitates the Dialogue on Race and Ethnicity. Easton has also co-facilitated Conversations About Race and Ethnicity (CARE), a Division of Student Affairs, Office of Multicultural Affairs co-curricular initiative. Easton has nearly a decade of experience working with college students in colleges and non-profit settings. In his past roles, he worked as a College Success Coordinator at Summer Search – a national youth development and college success organization in New York City and as an Academic Advisor at J Sergeant Reynolds Community College in Richmond, VA. In both complementary roles, he learned how vital developing students' voice was in achieving student success, particularly for students of color as they navigated college. Easton's professional and personal experiences have influenced his proclivity in examining the effects of race and racism for people of color in relation to racial battle fatigue (RBF). Easton's current academic interests explore how people of color experience distress from racialized stressors and discrimination in higher education, while also engaging in forms of resistance. Easton serves as a teaching assistant for the Selective Studies in Education program at SU and holds a B.A. in sociology and a minor in black studies from Randolph-Macon College in Ashland, VA. Pronouns: he/him/his.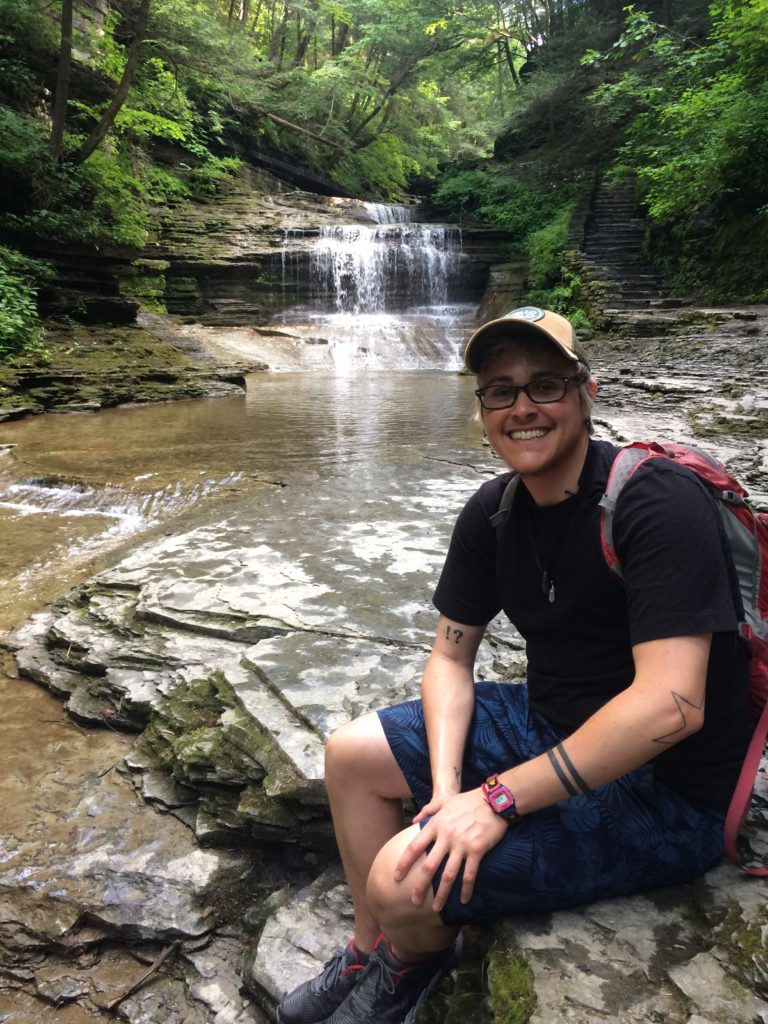 Jersey Cosantino (jcosanti@syr.edu) is a doctoral student in the Cultural Foundations of Education department in the School of Education at Syracuse University and co-facilitates Dialogue on Race and Ethnicity. They are an educator with 7 years of teaching experience in the states and abroad, with experience working with students in early childhood through high school. They most recently taught 6th grade English in a special education, co-taught classroom and focused on using literature and dialogue as a catalyst for better understanding ourselves, each other, our world, and the roles we play in upholding and dismantling systems of oppression. Jersey received their Master's in Education from Lesley University in 2014 and their BA in English and Studio Art from Wellesley College in 2009. Just before joining the Intergroup Dialogue Program, they completed a graduate certificate program in Mindfulness Studies from Lesley University, with a concentration in the ways in which mindfulness can be used to better support students and staff who identify as transgender, non-binary, and gender non-conforming. Jersey plans to use mindfulness and contemplative studies as part of an intersectional, anti-oppression framework through which they research the harmful impacts of binary ideologies, language, and systems in K-12 education settings on the identity evolution of non-binary students and staff, particularly those with disabilities. Jersey identifies as transgender and non-binary and uses they/them/theirs pronouns.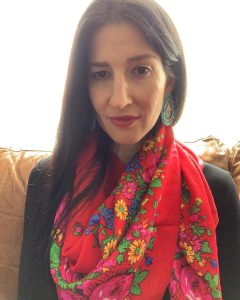 Ionah M. Elaine Scully is a doctoral student in Cultural Foundations of Education at Syracuse University focusing on Indigeous land pedagogy and relationality in dialogues across difference, particularly focusing on Indigequeer or Two Spirit perspectives in dialogues with other people of color. A graduate of Sarah Lawrence College with a B.A. in Labor History and Creative Writing, Ionah has been a life-long community activist and organizer around a variety of worker, racial, and gender justice issues that often overlap. This community-focused work shapes their academic career and, in 2019, they were awarded Imagining America's highly competitive Publicly Active Graduate Education (PAGE) fellowship. For the 2020-2021 academic year, they are now Co-Director of that fellowship. Scully's work has been presented at Imagining America's Conference in Albuquerque, NM (2019); as keynote and plenary at New York Six Spectrum LGBT Conference in Geneva, NY (2020); and internationally at Native American and Indigenous Studies Association conference in Toronto, ON (2020) and Sexuality Studies Association conference in Hamilton, ON (2020). Scully holds Certificate in Advanced Study (CAS) from the Maxwell School in Conflict Studies and is nearing completion of CAS in Women's and Gender Studies at Syracuse University. Scully is Cree-Métis and white of the Michel First Nation.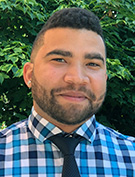 Steven Contreras (stcontre@syr.edu) is originally from the Bronx, NY. He graduated from Fordham University in 2011 while majoring in Sociology. He then moved to Syracuse, to work at Syracuse University while he earned his Master's degree in Cultural Foundations of Education. Steven currently works at SUNY Upstate where he serves as the Director of Student Retention. His primary focus is working with students of color, rural students and low-income students. His interest for working with students started in undergrad when he was a student leader and Resident Advisor (RA) on campus. As a First-Generation college student himself trying to figure out college, Steven developed a passion for helping students navigate higher education. Steven finds dialogue a powerful tool and has participated and facilitated several dialogues including: Conversations About Race and Ethnicity (CARE) at Syracuse University, Men Against Social Stigma (MASS) at Buffalo State College, and Unsafe Spaces at SUNY Upstate. He currently co-facilitates Dialogue on Race and Ethnicity at Syracuse University. Pronouns: he/his/him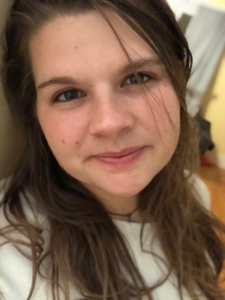 Sara Potocsny (spotocsn@syr.edu) joined the Intergroup Dialogue Program team in 2018 and co-facilitates the Dialogue on Socioeconomic Inequality and Education and Dialogue on Race and Ethnicity (SOC 230, WGS 230, CFE 230, CRS 230). She has a BFA in Viola Performance and is working on her MFA in Creative Writing-Poetry, both from Syracuse University. In 2013, while taking an Intergroup Dialogue on Race and Gender as an undergraduate student, she developed a deep unbending passion for social justice work. Her experiences in IGD provided her with a new scope on life that she has considered of paramount importance today, still. Sara is working on blending her creative passions with her social justice ones – mainly through art, music, and poetry. Pronouns: she/her/hers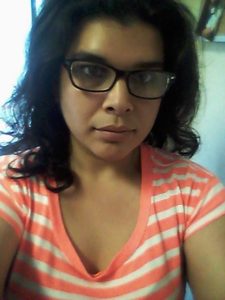 D. Romo (diromo@syr.edu) is a first-generation Xicanx doctoral student in Cultural Foundations of Education (CFE) at Syracuse University and is a Publicly Active Graduate Education (PAGE) Co-Director at Imagining America. As an undergraduate at the University of California, Los Angeles (UCLA) they worked on publicly engaged scholarship initiatives in their neighborhood through the Pico Neighborhood Association (PNA) and Pico Youth and Family Center (PYFC) to address issues of access to affordable housing and overdevelopment, unequal educational resources, and culturally relevant/sustaining pedagogies that recognize the experience, knowledge, and values of young people of color. It was within academic and community spaces that their interest in social justice education and activist-scholar identity emerged and they have continued to do this work in Syracuse, NY. While working on their M.S., Romo worked at SU's Intergroup Dialogue Program (IGD) as Graduate Research Assistant and co-facilitator for the Dialogue on Socioeconomic Inequality & Education and Women's Dialogue on Race and Gender. As a doctoral student, Romo has worked with the high school/university partnership as a co-facilitator at a local alternative high school in the Syracuse City School District (Cultural Voices, Lit Arts). Cultural Voices is an English course that provides youth a space to analyze their individual experience as related to structural systems of power and privilege; and Lit Arts is an after-school program bridging art-based social justice education and intergroup dialogue to promote youth activism and civic engagement. Pronouns: they/them/theirs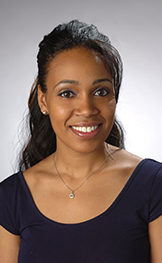 Dellareese Jackson (dtjack03@syr.edu) is a full time doctoral student in Cultural Foundations of Education in the School of Education at Syracuse University (SU). She has served as an instructor in the Intergroup Dialogue Program on the SU campus and as the Graduate Assistant for the Democratizing Knowledge Project, a Chancellor Cantor initiative to assist in creating inclusive knowledges. She has also co-facilitated Conversations About Race and Ethnicity (CARE), a Division of Student Affairs, Office of Multicultural Affairs co-curricular initiative. In her undergraduate studies in sociology at the University of Illinois, she developed a passion for social justice education, including an attentiveness to social and structural inequality. She was a peer facilitator in the Program on Intergroup Relations (PIR) at the University of Illinois including for courses on issues concerning discrimination based on class, gender, race, religion, sexual orientation, and disability. Her major academic interests stem from this time as a PIR co-facilitator. While working on her Masters at Florida International University, she conducted a final capstone project on the social justice climate of college campuses. She is now working to further pedagogy that addresses the need for inclusive education classrooms and practices and her research focus is on Social Justice Education courses in higher education and their impact on civic responsibility. She completed a Certificate of Advanced Study (C.A.S.) in Women and Gender Studies at SU. Pronouns: she/her/hers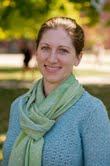 Crista C. Gray (ccgray@syr.edu) is a Ph.D. candidate in Cultural Foundations of Education at Syracuse University (SU). She completed her undergraduate degree in sociology and psychology at SU and her MA in Community/Clinical Psychology from Mansfield University. Crista has worked with five TRIO programs at four universities since 2001; similar to the majority of students she serves, she is a first-generation college student and from a working class background. During her graduate enrollment at SU, she completed her C.A.S. in Women and Gender Studies and has completed requirements through the Future Professoriate Program for a Certificate in University Teaching. Crista's research interests include: learning and student outcomes from intergroup dialogue; the relationship of identities to power, privilege, and liberation; the role of praxis in the classroom and in systemic action; and the relationships between intrapersonal thriving and academic success. Earlier she served as the graduate assistant for SU's Intergroup Dialogue Program and co-facilitated IGD on Gender and IGD on Gender and Sexuality. Crista has presented on the personal and interpersonal growth from intergroup dialogue as expressed by students of color in their IGD final papers. She is completing her dissertation, "After the class: Intergroup dialogue student experiences" which qualitatively explores ways that students engage in intrapersonal, interpersonal, and systemic action a semester or more after their completion of dialogue course. Pronouns: she/her/hers//ze/hir/hirs
Mariel Manzanarez (mmanzana@syr.edu) is a senior at the College of Arts and Sciences, majoring in Women and Gender Studies with interests in Political Science. Prior to coming to SU she earned her Associates Degree at Bard High School Early College in New York City. At Syracuse University, she is involved in organizations such as Lambda Theta Alpha Latin Sorority, Inc., as well as Xicanxs Empowering Xicanxs (XEX). Mariel currently works at Planned Parenthood as a Raiz Organizer focusing on helping Syracuse members in a couple of ways such as voting registration, legislation, and programming. She is a currently an undergraduate assistant working with the Intergroup Dialogue Program (IGD) and her interests include related research and social media towards education for social justice. Pronouns: she/her/hers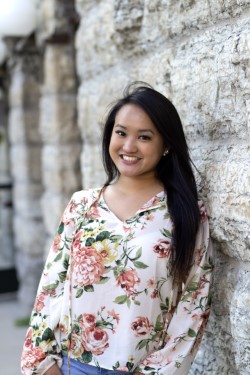 Bina Lee is a Hmong woman from St. Paul Minnesota, a sophomore majoring in Communications & Rhetorical Studies. She is currently a Media & Marketing intern for the Office of Student Living for South Campus while also being a main desk assistant and Resident Advisor for the Skyhalls. Bina is involved with the Dimensions Mentorship Program (Office of Multicultural Affairs). She volunteers with the Syracuse Lutheran Campus Ministry's STEP Center through the Urban Immersion Program where she tutors and works with high school and middle schools students. Bina is a member of two dance groups on campus, Outlaws Dance Troupe and Creations Dance Company, holding the PR Chair and Secretary positions. Her interests include topics related to social justice, race, youth empowerment, politics, the performing arts, pop culture, and media. Prior to attending SU, she attended University of MN Twin Cities. During her U of MN time, she worked as a Student Facilitator for the jEM Summer Program, a business and entrepreneurship based program designed for urban high school students; she facilitated crucial dialogue conversations about race and its connection to the business and entrepreneurial world as well as current issues related to race and social issues. Pronouns: she/her/hers
---
Program Affiliates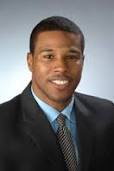 El-Java Abdul-Qadir is Director of the South Side Innovation Center (SSIC), an award-winning business incubator in Syracuse and project of the Whitman School of Management at Syracuse University. He is adjunct Professor of Practice in Entrepreneurship & Emerging Enterprises where he teaches Introduction to Entrepreneurship, and Minorities & Women in Business. He presents on entrepreneurship and small business ownership as key to economic development for local groups, drawing from experience with challenges and opportunities related to self-employment in marginalized populations including communities of color, women, individuals with disabilities, veterans, survivors of domestic violence, immigrants and refugees. He has co-published articles about inclusive entrepreneurship consulting, storytelling in entrepreneurial education, and new venture financing, and received the Minority Small Business Champion of the Year Award (2012) from U.S. Small Business Administration for impact of his SSIC work. He is actively committed to intergroup dialogue on SU campus, in Syracuse community, and beyond. In addition to facilitating the Socioeconomic Inequality and Education dialogue course, he has facilitated co-curricular dialogues on race and academic courses on interfaith dialogue and spirituality. El-Java also owns and operates Excel Martial Arts Training Center, LLC, a martial arts and fitness center in Syracuse, and EXCEL Consulting, where he has worked in a leadership/facilitator capacity with student groups, community organizations, and corporations in an effort to bring polarized groups to "common ground." Pronouns: he/him/his
Mara Sapon-Shevin, Professor of Inclusive Education, is a specialist in diversity and social justice issues, including full inclusion, anti-racism teaching, bullying and harassment, cooperative learning, and using the arts to teach against oppression. She has written more than 200 books, chapters, and articles and presented keynotes and workshops internationally in Canada, Australia, New Zealand, Spain, Malta, Chile, Netherlands, Sweden, Finland, and England. She coordinates a project called Creating Safe and Peaceful Schools and completed (with teachers) a project called Peaceful at the Core which uses children's literature to end bullying and promote positive interpersonal behavior and becoming upstanders. Recent books include: Because We Can Change the World: A Practical Guide to Creating Cooperative, Inclusive Classroom Communities; Educational Courage: Resisting the Ambush of Public Education; and Condition Critical: Key Principles for Equitable and Inclusive Education. Pronouns: she/her/hers
Earlier co-facilitators and research collaborators have continued their work on intergroup dialogue through other positions on our campus, on other college and university campuses, or in community/work settings including: George Athanas, Jacob Bartholomew, Afua Boahene, Courtney Brewster, Andra Brown, Mary Cannito-Coville, Chase Catalano, Tiffany Curtis, Sigrid Davison, Lynn Dew, Janet Dodd, James Duah-Agyeman, Abby Fite, Lamees Galal, Martín Alberto Gonzalez, Tiffany Gray, Danielle Guerrier, Jared Halter, LB Hannahs, Judy Hamilton, Hiba Haroon, Tauri Howard, Adrea Jaehnig, Rebecca Johnson, Jennifer Koslovsky, Meredith Madden, Aneisha McDole, Wendy Nastasi, Sacchi Patel, Lisa Pye, Roslyn Rasberry, Kyrani Renau, Michael Riley, Tremayne Robertson, Carolyn Salter, Blair Smith, Jermaine Soto, Tiffany Steinwert, Amit Taneja, Angel Villasenor, Kim Williams Brown, Thomas Wolfe.