Intergroup Dialogue at Syracuse University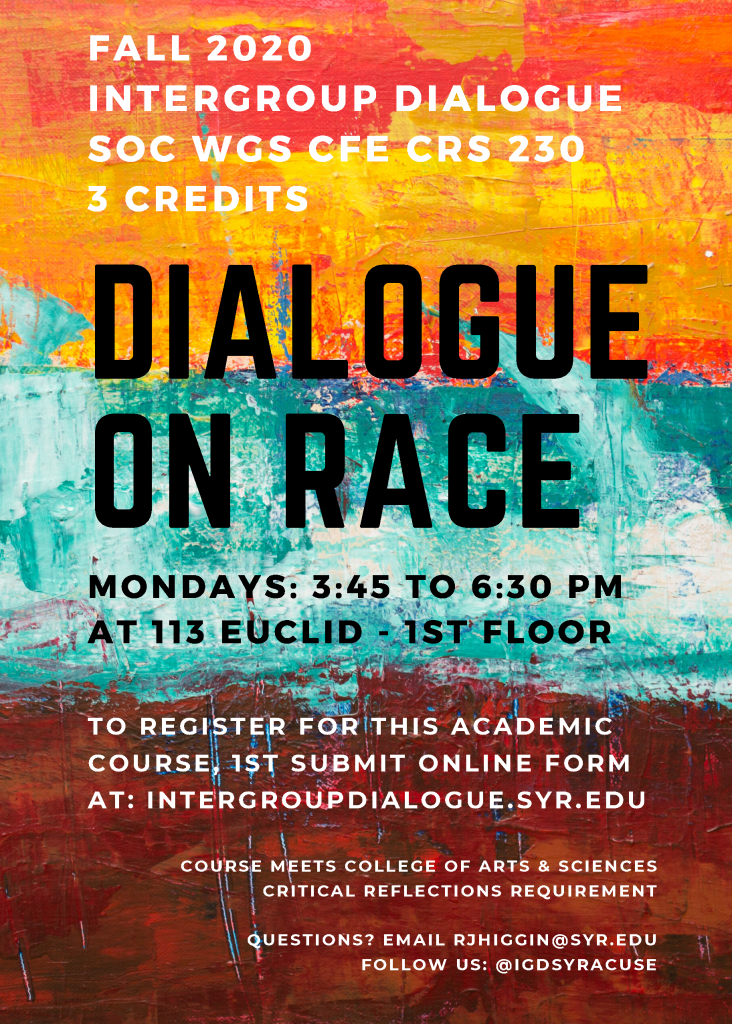 By dialogue, we mean a specific form of communication especially designed for people to communicate across social, cultural, and power differences. The goal in dialogue is to work towards understanding, not necessarily to reach agreement.
We seek to increase understanding of social identities in the context of systems of inequality; to explore the impact at personal, interpersonal, community, cultural, institutional, and societal levels; and to practice dialogue skills toward identifying actions to address social justice issues.
Our offerings reflect publicly engaged scholarship. The work crosses disciplinary, university, and community lines; and we are committed to connecting theory, research, and practice towards individual, educational, and social change.
---
113 Euclid, Room 104
Syracuse, NY 13244
315 443 4555
111 Waverly, Suite 211
Syracuse, NY 13244
315 443 9585
To register for academic course – submit online placement form here.
To learn more about Our Team and ongoing Research on Intergroup Dialogue,
we invite you to explore our site!