University Partners & More Opportunities

The Intergroup Dialogue Program is associated with the interdisciplinary academic department of Cultural Foundations of Education, located in the School of Education. The project has received funding and support through the Chancellor's Initiative Fund, the Office of Academic Affairs and the Division of Student Affairs.
Our program is strengthened through cross-university partnerships including with the departments and programs listed below: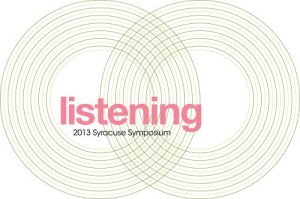 In addition to the courses and events offered through the Intergroup Dialogue Program, Syracuse University and the surrounding community provide other opportunities for engagement and education through dialogue – including the examples below.
Conversations about Race and Ethnicity (CARE)
CARE is a six-week, co-curricular dialogue program based in the SU residence halls. The program is organized through the Office of Multicultural Affairs in partnership with Residence Life and Syracuse's Community Wide Dialogue to End Racism. Small groups of students share personal experiences focusing on race and ethnicity; and selected readings and activities enhance students' understanding of these issues in broader society. To apply to participate in a CARE dialogue, visit the program site through the Office of Multicultural Affair's website.
Social Justice Series
The Social Justice Series is organized by the LGBT Resource Center around practicing strategies for radical self-love and developing tools for creating a more just society. One Friday each month. For more information, visit the center's website.
Courageous Conversations
Organized through Hendricks Chapel, Courageous Conversations offers an open space for campus community members to come together to talk, build connections, and promote understanding. Students, faculty and staff can engage in meaningful, helpful dialogue about the issues that matter most to them.
Community Wide Dialogue to End Racism (CWD)
Community Wide Dialogue (CWD) to End Racism is offered through Syracuse's InterFaith Works of Central New York. CWD is one of the longest-running dialogue programs in the United States. In addition to dialogue circles for community leaders and regional residents, CWD offers dialogue opportunities for local high school students including the international Seeds of Peace program and camp.