SOC/WGS 230 & CFE 200: INTERGROUP DIALOGUE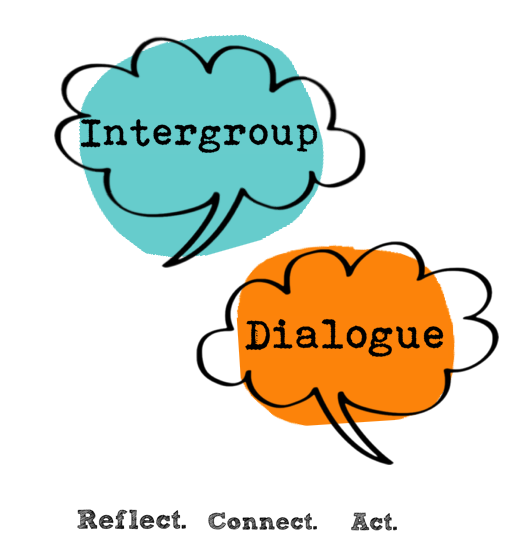 Intergroup dialogue is an innovative educational model that brings together students from diverse social identities in a small group, learning environment. Intergroup dialogue often involves members of groups with a history of conflict or limited opportunities to engage in deep and meaningful discussion of controversial, challenging, or divisive issues. The goals of intergroup dialogue include:
Understanding social identities and the role of social structures and institutions in creating and maintaining inequality
Developing intergroup and other communication skills
Planning and enacting collaboration
The courses are organized around multi-disciplinary readings (e.g., historical, sociological, psychological, and personal narratives), experiential learning activities, group projects, weekly writing and summative reflections. Students will analyze and learn about issues facing groups on campus, in higher education, and in broader society.
The overall goal is to create a setting for students to engage in open and constructive dialogue concerning issues of intergroup relations, conflict, and community.
Each intergroup dialogue is led by a team of two trained/experienced facilitators who frame and initiate co-learning through asking questions, identifying key points, guiding group process, and providing overall curricular structure for dialogue. This learning process generally builds trust; explores differences, common ground, and intersections; and leads to open discussion of issues that affect this community. Students learn about alliances and how to work together respectfully and creatively in teams that encompass, acknowledge, and embrace difference.
Syracuse University's intergroup dialogue academic courses were initially developed through the university's participation in and contribution to the Multi-University Intergroup Dialogue Multi-University Research Project.
For Fall 2017 and Spring 2018, the Intergroup Dialogue Program is offering:
Dialogue on Race and Ethnicity
Monday 3:45-6:30
Co-facilitated by Dellareese Jackson & Mary Cannito-Coville
113 Euclid, Room 105
Dialogue on Socioeconomic Inequality and Education
Wednesday 3:45-6:30
Co-facilitated by Diane Swords & El-Java Abdul-Qadar
113 Euclid, Room 105
To register for Fall 2018, the first step is to:
Available starting Friday, April 5, 2018
Class sizes are limited to approximately 12 to 18 students. To register, the first step is for students to submit an online student interest form through the Intergroup Dialogue home page. It takes about 5-10 minutes to complete this form. Once the form has been reviewed by the IGD Program, usually within a day or two, students are notified about placement in a course/section and at that point, receive permission to register for SOC 230, WGS 230 or CFE 200, Intergroup Dialogue.

Questions about these courses? Visit our Q&A page contact Robin Higgins, program coordinator, at rjhiggin@syr.edu or 315 443 9585.