Team Member Bios
More Information about The Intergroup Dialogue Team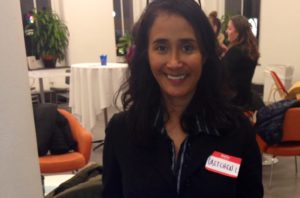 Gretchen Lopez is Director of the Intergroup Dialogue Program, a tenured faculty member in Cultural Foundations of Education and associated faculty in Women's and Gender Studies. Her main research focuses on race, gender, and critical pedagogy in higher education. She has further extended this research to engage high school students and consider the significance of university-community partnership. Professor Lopez applies a multidisciplinary, multi-method approach to studying inequality and the impact of social justice education. She has published research in Educational Record, Journal of Social Issues, New Directions for Higher Education, Political Psychology, and Race, Ethnicity, and Education; and co-edited a special-themed issue of Equity & Excellence in Education (2012, February) on "Intergroup Dialogue: Engaging Difference, Social Identities, and Social Issues." This issue was subsequently published as a book by Routledge and has recently been released in paperback (2015). She led the university's participation in the Multi-University Intergroup Dialogue Research Project, a nine-institution study of the educational benefits of intergroup dialogue for undergraduate students. As part of this project, she initiated the development of an interdisciplinary intergroup dialogue program funded through the Chancellor's Initiative Fund and Academic Affairs. Professor Lopez received her Ph.D. (Social Psychology) from the University of Michigan-Ann Arbor (B.A., Psychology, Cornell University), and her work has been recognized through an Excellence in Graduate Education Faculty Recognition Award (Syracuse University), the Racial Justice Award from Interfaith Work's Community Wide Dialogue to End Racism, and the Syracuse NAACP Youth Council Image Award for Education.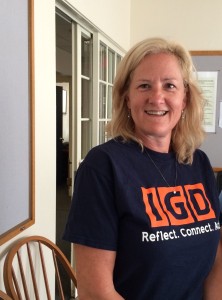 Robin Higgins is program coordinator for the Intergroup Dialogue Program. Previously she worked as assistant director at Imagining America, administrative assistant in the Sociology Department, and office coordinator in Cultural Foundations of Education at Syracuse University. She received her Master of Science in Higher Education from Syracuse University and Bachelors of Professional Studies Degree in Organizational Leadership from University College, Syracuse University. While working in Imagining America, Robin worked with the IA research team on the study, Publicly Engaged Scholars: Career Aspirations and Decisions of Scholars and Artists in the Cultural Disciplines. Through this study, they illuminated the aspirations and decisions of participants in IA's PAGE (Publicly Active Graduate Education) program and publicly engaged scholars and professionals in the cultural disciplines as it relates to career pathways and career success. In her new role as program coordinator, Robin is active across campus including serving as a fullCIRCLE mentor of undergraduate students and a SU Wellness Champion; the University Wellness initiative supports the health and wellness of faculty and staff through providing resources to make healthy choices and by fostering a culture of wellness. A committed education advocate, Robin served earlier on the Board of Education in the North Syracuse School District, on the North Syracuse District Policy Committee, and the Central New York School Board Association. Her research interests include the transition from high school to college, student's well-being, and elder care.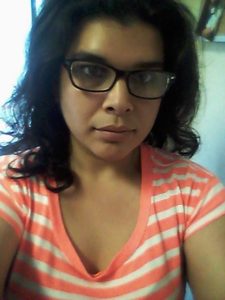 Diane Romo (Romo) is a first-generation Xican@ master's student in Cultural Foundations of Education at Syracuse University and is the Graduate Research Assistant for Intergroup Dialogue. Romo received a Bachelors at the University of California, Los Angeles (UCLA) in Chicana and Chicano Studies and a minor in Education. As an undergraduate student, Romo worked in a non-profit after-school program where they mentored youth ages 16 to 24 years old. Romo developed curriculum for their music program and conducted workshops on the history and surrounding community of the neighborhood. Through this work, Romo conducted research on the unequal educational resources in the Pico CA Neighborhood and is currently designing a similar study in Syracuse, with research supervision from CFE Professor Mario Perez, on the history of redlining in the city and related school disparities. Romo continues highlighting the benefits of hip-hop and Intergroup Dialogue as a pedagogical tool to promote critical consciousness and student learning through a high school course at the Sidney Johnson Center, Cultural Voices, and an after-school initiative, Lit Arts.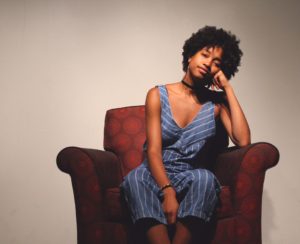 Andra Brown is a senior at the David B. Falk College of Sport and Human Dynamics, studying both Psychology and Child & Family Studies, with a minor in African American Studies. As an undergrad, her interests have been within various fields besides psychology, such as the arts. She's participated in groups on campus, such as Black Reign Step Team, Fashion's Conscience and I Am That Girl, which promotes self-love for all women. Andra's academic interests lie in the intersectionality between art and psychology, and how art helps to promote healthy ways of releasing physical and emotional stress. She's also interested in understanding the stigma in mental health, and how it effects the Black community especially. As a McNair Scholar, she plans to pursue her interests through research that will be completed by the end of Spring 2017. Her passions lie in creating dialogue around various topics that many shy away from, by initiating and being a part of conversations that might lead to some sort of social change. As an Undergraduate Assistant for Intergroup Dialogue, she is excited to see how she is able to merge her academic interests into her work responsibilities.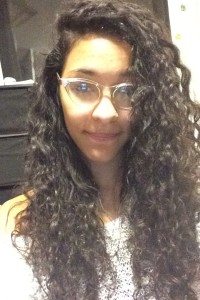 Tauri Howard plans to receive her BA in Psychology in the spring of 2017 with a possible minor in African American Studies from the College of Arts and Sciences at Syracuse University. As a SU undergrad, she has worked with the Liberty Partnership Program as a mentor to college bound high school students, helping assess students' needs as they prepare for the transition from high school to college. Her academic interests include the intersectionality of identities and oppression, intersectional feminism, social justice education, pop culture, and Black Studies. She is currently the co-coordinator of a dance troupe on campus and an active participant in the I'm That Girl campaign.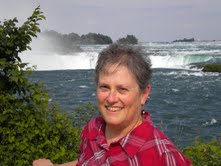 Diane R. Swords has a Ph.D. in Social Science from Syracuse University's Maxwell School, with a certificate in University Teaching and Certificates of Advanced Studies in Women's and Gender Studies and in Conflict Resolution. Her research interrogates race, class, and gender in social movement strategy and democratic leadership. She is working on a book tentatively titled "We are the Second Superpower: Democracy in Nuclear Abolition Movements". As a part-time Instructor in Intergroup Dialogue, Sociology, Women's and Gender Studies, and Cultural Foundations of Education, she has co-facilitated Intergroup Dialogue on Race and Ethnicity, Intergroup Dialogue on Gender, and the Women's Dialogue on Race and Gender for more than eight years. She helped to develop and pilot a new course, Dialogue in Action: Faith, Conflict and Community, in spring of 2013. Diane also participates in dialogue and anti-oppression efforts outside the university. She is a lead trainer in workplace anti-oppression workshops through National Coalition Building Institute (NCBI); and was part of a team that developed and co-facilitated a dialogue on poverty for public school teachers in Auburn, NY. She is chair of the Nuclear Free World Committee of Syracuse Peace Council.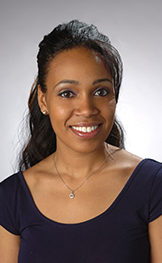 Dellareese Jackson is a full time doctoral student in the Cultural Foundations of Education department in the School of Education at Syracuse University. She is also the Graduate Assistant for the Democratizing Knowledge Project housed in Tolley Hall on the SU campus and co-facilitates Conversations About Race and Ethnicity (CARE), a Division of Student Affairs, Office of Multicultural Affairs co-curricular initiative. In her studies in sociology at the University of Illinois, she developed a passion for social justice education, including an attentiveness to social and structural inequality. Throughout her time as an undergraduate student, she worked within a program similar to SU's Intergroup Dialogue (IGD), the Program on Intergroup Relations (PIR). Her PIR experiences at the University of Illinois included facilitating courses on issues concerning discrimination based on class, gender, race, religion, sexual orientation, and disability. Her major academic interests stem from this time as a PIR co-facilitator. While working on her Masters at Florida International University, she conducted a final capstone project on the social justice climate of college campuses. She is now working to further pedagogy that addresses the need for specific dialogue courses at various institutions and grade levels across the nation. She is completing a Certificate of Advanced Study in both Disability Studies and Women and Gender Studies.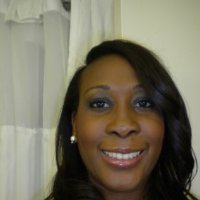 Kim Williams Brown is a Ph.D. candidate in Cultural Foundations of Education on the Sociology of Education track. Prior to transitioning to her Ph.D. program she spent eight years in administration in both residence life and multicultural affairs developing selection, training and mentoring programs for students and professional staff members. She is currently a POSSE mentor for Students from Atlanta. Her academic area of focus is immigration and her interest areas are in critical feminist pedagogy particularly in de- colonial studies, transnational feminisms, intersectionality, social justice pedagogy, intergroup dialogue pedagogy and critical race theories. She holds a Bachelors degree in Sociology and Psychology, Master's degrees in Human Resource Management and Communication and Rhetorical Studies and certificates in Women and Gender Studies and Professionals in Human Resources. She is a teaching associate for Women and Gender Studies 101 and 201. She also co-teaches the race and ethnicity intergroup dialogue class.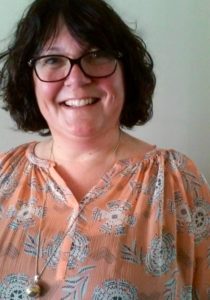 Lynn Kelley Dew – is a PhD student in Higher Education at Syracuse University and currently is co-facilitator for the Race and Ethnicity section of Intergroup Dialogue. She served as the graduate assistant in the Higher Education Department for the past three years and has been involved in the POSSE program as mentor to SU students from Miami. Her previous work experience was in athletics at the university. Lynn's areas of academic interest are exploring how traditional student development theories can better reflect the lived experience of a diverse set of students, particularly the interaction of psycho-social and cognitive development of student activists in social justice issues. She has a master's degree in Cultural Foundations of Education.

Lamees Galal is a doctoral student in the Cultural Foundations of Education department in the School of Education at Syracuse University. She is currently a co-facilitator for the Race and Ethnicity section of Intergroup Dialogue. Lamees also serves as the Coordinator for Cross Cultural Programming and Awareness at SUNY Upstate Medical University, which includes co-facilitating a dialogic program called (Un)Safe Spaces: Dialogues on Community, Culture and Healthcare. Lamees holds a masters degree in Higher Education Administration from Ball State University in Muncie, Indiana. Her previous work experience is in Residence Life, serving as a Resident Director at Boston College. Some of her research interests include the application of social justice pedagogy, experiences of women of color in higher education, and the representation of Muslim women in American pop culture.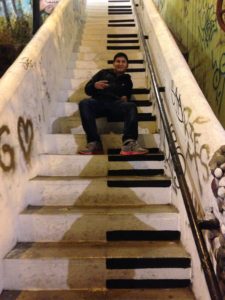 Martín Alberto Gonzalez is a Xhicano originally from Oxnard, CA. He completed his undergraduate studies at California State University, Northridge, where he majored in sociology and minored in psychology. As an undergraduate, Martín conducted research revolving around school climate in respects to Latinx high school students. He also completed a senior project in which he used autoethnography to illustrate the various ways he enacted community cultural wealth as a McNair scholar while navigating through graduate school applications. Currently, he is a PhD student in the Cultural Foundations of Education department at Syracuse University (SU). He is the youngest ofseven, yet the only one in his family to go to a four-year university. Because he personally observed his older siblings' (and his community's) talents and interests be repressed via their schooling, he became interested in educational issues related to Latinx students. He is currently working on a research project that aims to better understand the experiences of Latinx undergraduate students who are involved in ethnic-based organizations at a predominantly white campus. In regards to Intergroup Dialogue at SU, he co-facilitates the Lit Arts after school program.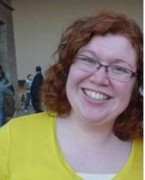 A. Wendy Nastasi is a Ph.D. candidate in Cultural Foundations of Education at Syracuse University. During Spring 2014, Wendy was awarded an Outstanding Teaching Assistant Award and she completed a Certificate of Advanced Studies in Women and Gender Studies. She has also received a Certificate in University Teaching upon completing the Future Professoriate Program from the Graduate School at Syracuse University. As a philosopher of education and a dialogue practitioner, Wendy's research interests include developing social justice curriculum and pedagogy centered on race and ethnicity that facilitate young people's (high school and college) active engagement with multiple communities to construct meaning and to create understanding towards knowledge justice. Wendy extends her commitment to making knowledge with and for diverse communities in her work with Imagining America's CNY PAGE program; Wendy was CNY Regional Page Director from 2010-2012. In addition to co-facilitating Intergroup Dialogue on Race and Ethnicity at Syracuse University, Wendy co-facilitated a course-based and after-school dialogue centered on race and ethnicity with Jenniffer Benedetto at Nottingham High School in the Syracuse City School District. Wendy's recent presentations and publications can be found on our research page and include "Researching to Transgress: The Epistemic Virtue of Research With" in Philosophy of Education Yearbook (2012).

Jermaine Soto is a Ph.D. candidate in the School of Education's Cultural Foundations of Education department. Jermaine is interested in Latino racial/ethnic identity formation, urban Latino communities and their relationships with public schools and educational systems, as well as the role of the facilitator of color in Intergroup Dialogue spaces. As part of Syracuse University's Intergroup Dialogue program, Jermaine has served as a Research Assistant focused on high school and community initiatives as well as an instructor for the IGD section on race and ethnicity. Jermaine is passionate about educating students on the impact of race and ethnicity in schools and communities as well as working with students of color to help them navigate institutions of higher education. He is active presenting on the theory and practice of Intergroup Dialogue both nationally and regionally, and regularly offers workshops for co-curricular and community groups.