Orlando Pulse: Exploring systems of oppression and possibilities for liberation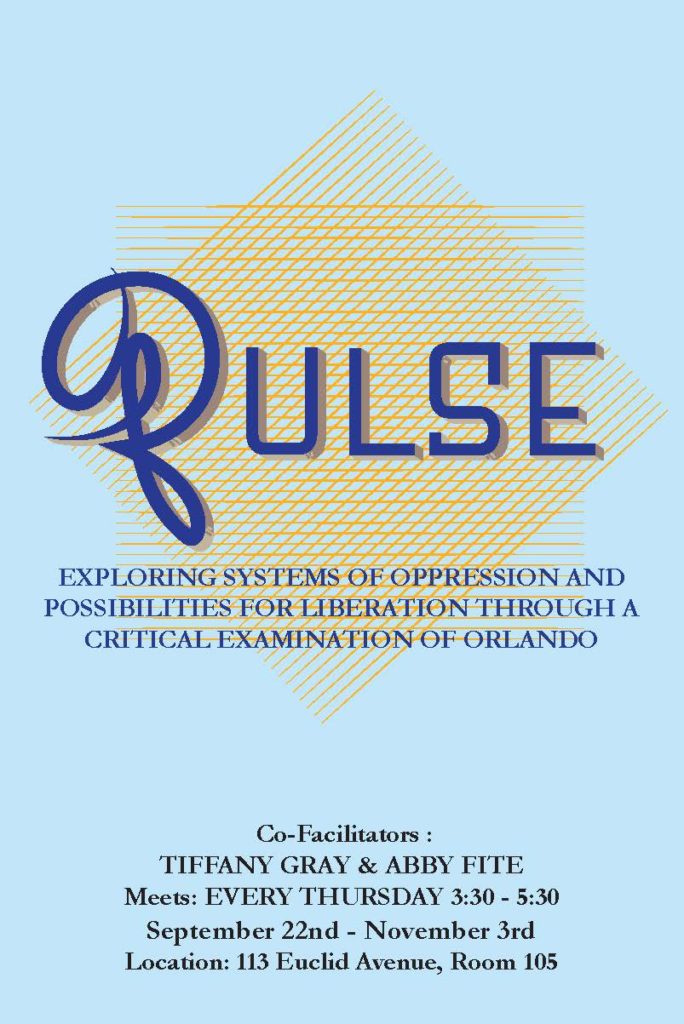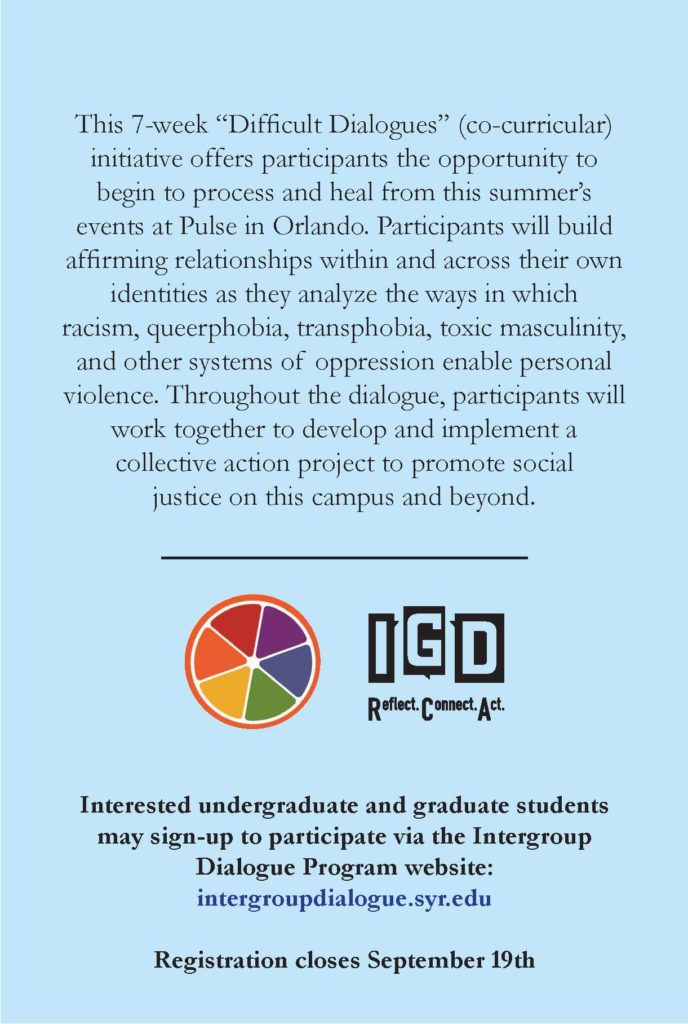 Pulse: Exploring Systems of Oppression and Possibilities for Liberation
through a Critical Examination of Orlando
Join us in an important 7-week sustained dialogue focused on the events at Pulse in Orlando this summer. This co-curricular "Difficult Dialogues" initiative offers participants the opportunity to begin to process and heal from this summer's events. Participants will build affirming relationships within and across their own identities as they analyze the ways in which racism, queerphobia, transphobia, toxic masculinity, and other systems of oppression enable personal violence. Participants will further work together to develop a collective action project.
This co-curricular dialogue will meet every Thursday (3:30-5:30) beginning September 22nd and concluding November 3rd. Meetings will take place at 113 Euclid Avenue, First Floor, Room 105.
Undergraduate and graduate students may sign up to participate via an online registration form [click here].
Students are also welcome to contact the co-facilitators Tiffany Gray (tmgray01@syr.edu) and Abby Fite (alfite@syr.edu) by email or to call (315 443 3983) for more information.
Registration is currently set to close on September 19th.